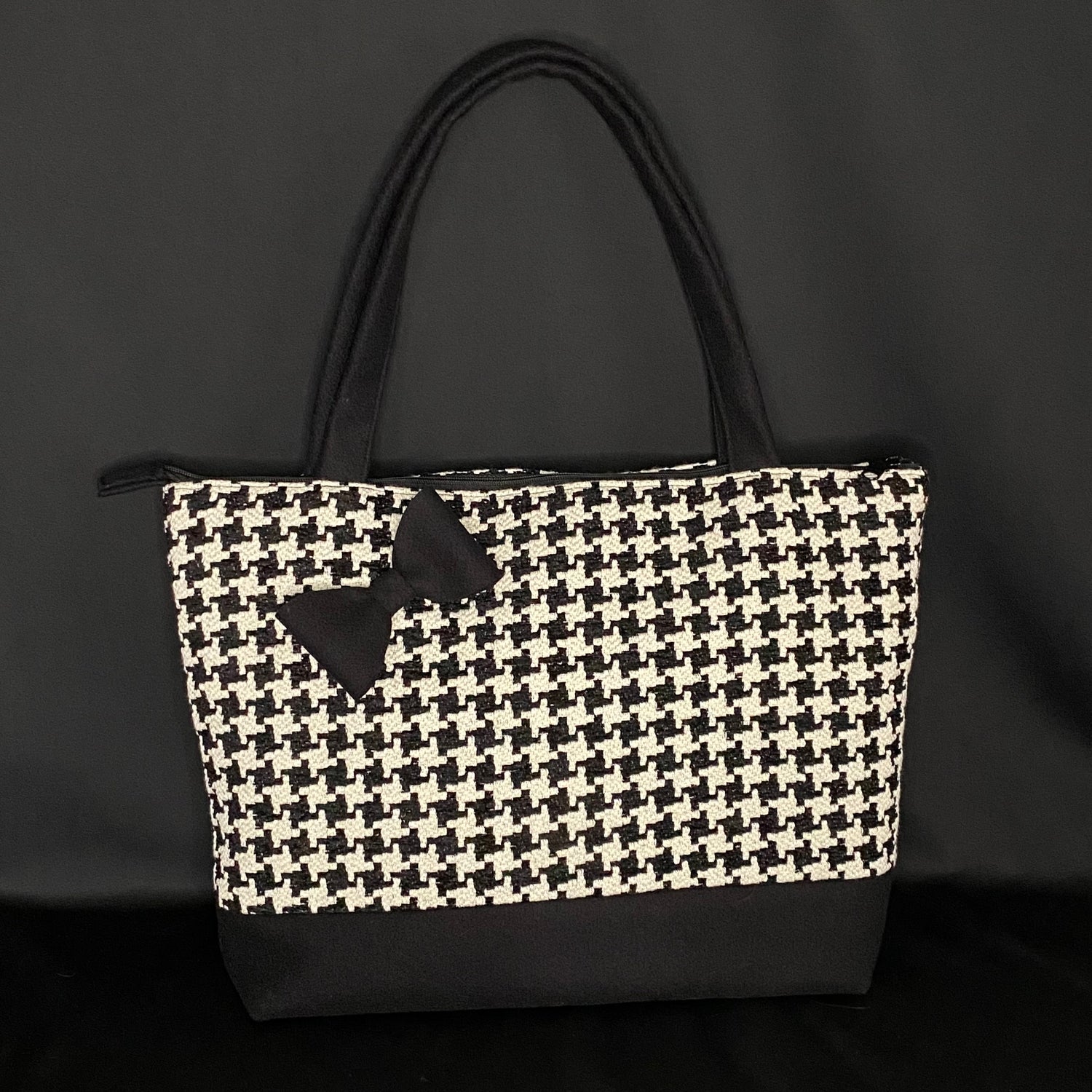 Slow Fashion
In response to the fashion industry's impact on the climate crisis we created City Totes as a solution for unused textiles.
FEATURED:
From the London Collection
Houndstooth & Wool
Shop Autumn/Winter 2023 Collection
Small Batch Production

Small Batch Production is distinguished by quality, locally sourced & manufactured items that are produced on a smaller scale with slower production time. It also includes spending more time on the design process, ensuring that each piece is quality made.

Why Slow Fashion?

The Slow Fashion movement encourages a variety of sustainable practices, including environmental consideration to water usage, waste & landfill diversion. The principles of slow fashion include: sustainable materials, fewer collections, fair trade, minimizing waste, making great use of resources and transparency.

Locally Sourced

The Greater Philadelphia area's textile recycling movement is having a renaissance. The goal is shifting the local textile system into a circular one that seeks to eliminate waste, keeps textiles in use for longer periods & redesigns end-of-life materials into new, usable items. 
Vivienne Westwood said it best: 'Buy less, choose well, make it last.'
The fashion industry is one of the biggest contributors to the climate crisis. Due to fast fashion the industry accounts for nearly 10% of global CO2 emissions and consumes around 80 billion cubic meters of water (equal to 32 million Olympic-size swimming pools.) Only 15% of discarded textiles are recycled while the rest to end up in landfills.
Here is a Forbes article on Slow Fashion to learn more.